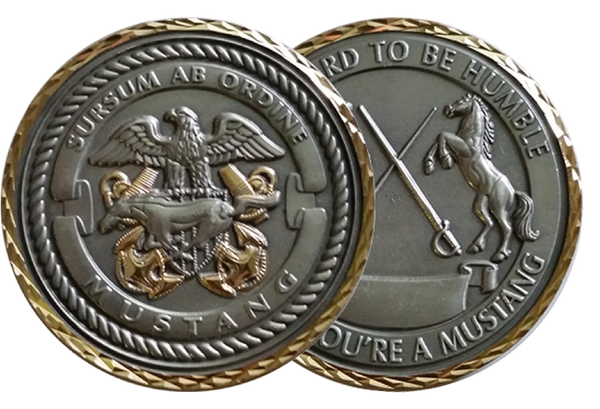 Commissioning Coin 2
2" Two Tone Finish (Antique Silver and Gold) coin with a gold ripple cut edge.  The coin has a place where you can get your name and/or commissioning date/retirement date engraved on the coin.  I can't engrave the coins you would have to get them engraved unless you order the coins in bulk.  A perfect gift for a commissioning or retirement to hand out to your participants, friends and family.  Limited Quantities Available at this time.   
If you want to order a bulk quantity of coins then I can get them engraved.  I need at least four weeks for special orders in bulk. Contact me for bulk orders.